Murmure Intemporel (Label)
About Murmure Intemporel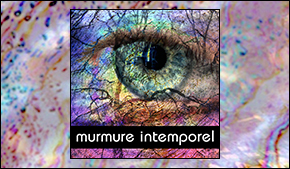 Murmure Intemporel is a France based non-profit netlabel specializing in Experimental music.
It was born in 2012 from the merger of two netlabels created in 2010, Gronde Murmure and Sillage Intemporel.
Murmure Intemporel is a Netlabel for Adventurous Artists : Abstract, Acousmatic, Ambient, Dark Ambient, Electro-Ambient, Electronica, Experimental Electronic, Film Music, Free Jazz, Instrumental Explorations, Industrial, Minimalism, Neo Tech, Post-Concrete, Sound Collages, Soundscapes...
Experimental Artists, don't hesitate to contact us!
» VIEW BLOG
Murmure Intemporel Blog Feed
All Albums of the netlabel Murmure Intemporel have been transferred to the Internet Archive.

Archives I

Archives II

Thank you to FMA for their great support !
Via Murmure Intemporel » Visit Blog
» 0 COMMENTS