About ccMixter
ccMixter.org is a community music site that promotes remix culture and makes samples, remixes, and a cappella tracks licensed under Creative Commons available for download and re-use in creative works. Visitors are able to listen to, sample, mash-up, or interact with music in a variety of ways including the download and use of tracks and samples in their own remixes. Most sampling or mash-up web sites on the Internet stipulate that users forgo their rights to the new song once it is created. By contrast, the material on ccMixter.org is generally licensed to be used in any arena, not just the ccMixter site or a specific contest. The ccMixter site contains over 10,000 samples from a wide range of recording artists, including high profile artists such as Beastie Boys and David Byrne.
As a cultural phenomenon, ccMixter represents a direct response to what some say is the increasingly litigious attitude of organizations like the RIAA—one which prevents artists from appropriating elements of others' work for creative reuse in their own.
The site originated as a project of Creative Commons but in October of 2009, Creative Commons licensed the name 'ccMixter' and transferred operations to ArtisTech Media, a company run by members of the ccMixter community. The project maintains close organizational ties to independent minded, open music labels such as Magnatune and BBE. The site runs on ccHost, an award winningopen source multimedia content management system that is able to keep track of how content is being remixed.
In February 2009, Victor Stone, project lead of ccMixter, posted a "memoir"detailing the history and philosophy of the first four years of operations at the site.
(from wikipedia--read more)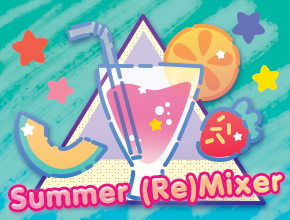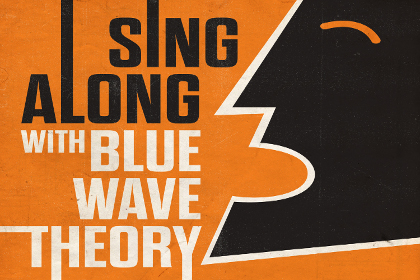 "Sing Along with Blue Wave Theory" is a twenty-song collection of remixes that not only bends the mind and ears with its range of genre diversity and production, but it also drops in on the waves of open sharing culture. How does this happen? It happens because collaboration breeds innovation.
In summer of 2016, this New Jersey based quartet was the featured artist for the "Ride the Wave Remix Event" within the global ccMixter music community. Talented artists from around the world created and produced dozens of outside-the-box remixes, which BWT later curated into Sing Along with Blue Wave Theory, a multi-genre release that is the group's fourth.
We've posted a few tracks off the album here, the full album is available at Bandcamp.
Visit Blue Wave's FMA page for more details about the band.
Via ccMixter » Visit Blog
» 2 COMMENTS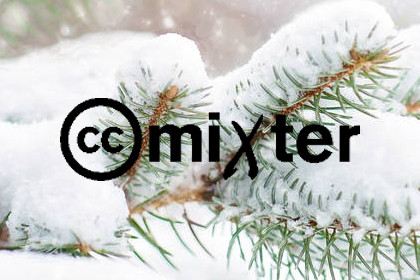 This year we've curated 3 albums for the winter season to showcase the remixing events we hold each year during December.  Winter Lights is an 18 song collection of uplfting seasonal tracks.  Winter Nights is a 13 song collection of remixes that say humbug to the holidays.  And Christmas Hope is a collection of curated songs by ccMixter artist Snowflake.  All three releases are available at Bandcamp, TuneTrack and Jamendo.  All remixes are available under Creative Commons licenses.
We've uploaded a few tracks here and hope to inspire FMA artists to join in this year's remix event "Under The Tree."  We love collaborating with the Free Music Archive and wish everyone a great season of new music to end the year and begin 2018 with some original music that will add to the collection of cc holiday tunes.
Get the full albums at Bandcamp
Visit our Under The Tree remix event!
Via ccMixter » Visit Blog
» 0 COMMENTS