Music for Video Featured Mix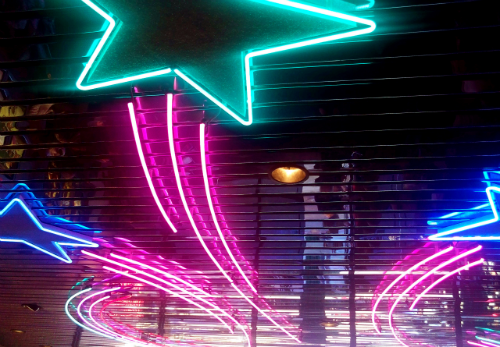 » VIEW BLOG
Music for Video Blog Feed
cheyenne_h on 02/05/2018 at 08:51AM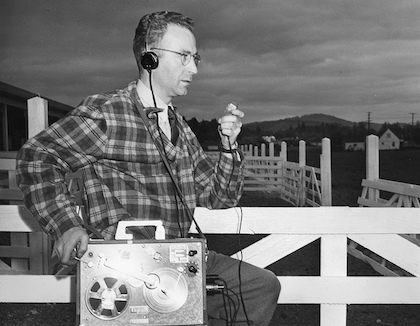 Just a friendly reminder.
We know, the FMA is a great resource for all sorts of people - filmmakers, remix artists, people who wanna hear strange new sounds - but we've been getting a LOT of messages lately from confused people about whether or not they can use X song in Y video.
It depends on the license, and how you intend to use the music, my friend! And best of all, you can find out all the information you need on your own. There are tons of resources out there to help.
We have a robust FAQ (complete with webinar!) about which licenses are suitable for video here. But here are some basics:
1. ND or No Derivatives: If you want to use a track from FMA for a video, you are not allowed to use anything with an "ND" or "No Derivatives" clause in the license. You must get further permission from the artist in order to use it for a video.
2. NC or Non Commercial: If you want to use a track for commercial purposes (including a monetized YouTube video, a real estate listing, or a video telling people about a product or service that costs money), anything with a "NC" or "Non Commercial" clause is not pre-cleared for this type of use. If you want to use it for a commercial purpose, you must get further written permission from the artist, and possibly pay for a license to use the song.
3. SA or Share Alike: If you want to use a track that is licensed CC BY-SA "Share Alike" or CC BY-NC-SA, you are required by that license to share your own work under the identical license. If you can't, or don't want to, do this, you must get further written permission from the artist. (Noticing a pattern yet?)
4. BY or Attribution: Anything with a CC license with "BY" or "Attribution" in it means you must give credit to the artist, but that's it. You can use it for whatever you want, even derivative works like videos and remixes. If you don't want to, or can't give attribution in your derivative work (such as a video)... guess what? You have to get further permission from the artist! (Now you're getting it!)
We have pre-screened a lot of stuff and it's tucked neatly in the Music For Video curator page (though this includes NC and SA tracks - so make sure to look for the license you need). You can also use stuff from our Public Domain collection without attributing or getting permission from the artist.
If you need guidance, please consult our FAQs, License Guide or read up on the Creative Commons website before asking - you may find the answer right in front of you!
Via Music for Video » Visit Blog
» 23 COMMENTS
cheyenne_h on 04/17/2015 at 07:56PM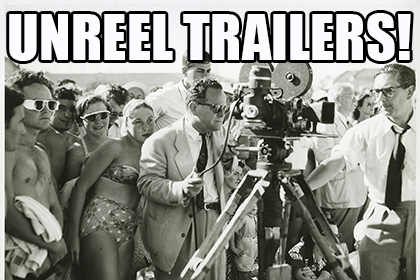 Take a film out of context... you know you want to! You could re-cut that cheesy sci-fi flick into an interstellar romantic comedy, or poorly dub alternate dialogue onto an action sequence to make it a slapstick routine. We've put together a list of public domain films; pick one and make an Unreel Trailer! In less than three minutes, tell us a touching story of ghosts in love, a science experiment gone wrong, a training montage for puppies, or whatever seems appropriate (or inappropriate) to preview a movie that doesn't exist (yet). 
Dramatic voiceovers, superfluous sound effects, and imaginary titles are encouraged. Credits, including CC license information, are required, but everything else is up to you! 
Here are some examples of public domain films to choose from (entries must be derived from films in the U.S. Public Domain):
1. The Brain That Wouldn't Die wiki archive.org
2. Night of the Living Dead wiki archive.org
3. Reefer Madness wiki archive.org 
4. Little Shop of Horrors wiki archive.org
5. Attack of the Giant Leeches wiki archive.org
6. Carnival of Souls wiki archive.org
7. Teenagers From Outer Space wiki archive.org
8. Rock, Rock, Rock! wiki archive.org


Use a track from our FMA Music for Video Vault in your trailer – or check out one of these artists:
Chris Zabriskie made a collection called "Direct to Video" for a reason. CC BY
Kevin Macleod's music has been used in thousands of videos. CC BY
Ian Alex Mac's "Cues" is made for cinematic purposes. CC BY
The Conet Project is full of strange sounds! Free Music Philosophy
UncleBibby has done a three-volume Free Music Project release. CC BY
Steve Combs has tons of stuff to choose from. CC BY
Our microSongs and Masters Remastered works are all in the Public Domain! No citations necessary. 
Requirements: 
Film must be in the public domain in the United States 
Music must be licensed for use in video without further permission from the artist 
Submissions must be posted to a video streaming site online and shared with FMA via our submission form 
Submitters must list all works used in the film (audio, visual, etc)
Use proper citation in the film (attribution of music, license, etc) - CC Best Practices here. 
If you submit a trailer using footage from a film that isn't on the list, please make sure it is in the public domain (or your own work, which you are willing to dedicate to the public domain using this Creative Commons license) before you proceed. Submissions that are not in the public domain in the U.S. won't qualify for judging.
We'll accept entries from April 13th until May 8th, 2015. 
Entry form is here, finished projects are here. 
One winner will be chosen by our panel of judges, and the winner will get an Epson Powerlite Projector. 

The Unreel Trailers Challenge is supported in part by a grant from the National Endowment for the Arts. 
Via Music for Video » Visit Blog
» 3 COMMENTS