You came this way:
Home
>
jason
>
Blog
>
Pop Montreal starts today! MP3 mix + Symposium preview
jason
(FMA Admin)
Mini Profile
jason on 09/29/2010 at 03:00PM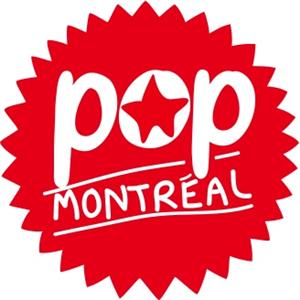 The international music festival Pop Montreal kicks off today and runs through October 3rd. It's a city-wide event with concerts throughout the city, plus art and film components, and a symposium where I'll be reppin' the Free Music Archive.
Out of the 300+ artists performing this year, I made this mix of 21 who share free curated mp3 via the Free Music Archive. You can click on the "i" or the artist name for more info (and also, in most cases, more free tunes). To spotlight a few...

* Montreal/NY duo Angels in America features our own Doncbruital, and they've released tapes for Ecstatic Peace and Digitalis.

* Michael Gira of the Young God label isn't performing solo at Pop Montreal ...no ...he's performing with his legendary, newly-reunited group Swans!

* 1-Speed Bike is the electronic project of Aidan Girt, drummer for the Montreal-based post-rock collectives, Godspeed You! Black Emperor and Exhaust. "Take The Red Out Of The Canadian Flag And You Get Surrender" is a remix of Pop Montreal mainstays We Are Wolves.

* NYC experimental popsters Twin Sister are so down w/ Creative Commons, they make stems available for remixing!

* These digitized analog recordings of Grand Trine, Black Feelings, The Friendly Dimension and Red Mass (tape pictured below) were all curated by Montreal's killer cassette label Campaign for Infinity. Check 'em out for more weird-punk MTL sounds by artists like Pink Noise and Ultrathin.
Speaking of digitized cassettes...the Pop Montreal Symposium session I'll be taking part in is called "From The Crate to the Dropbox" and it's all about physical vs digital crate digging.  I'll be joining in on the discussion with Mike Silver (aka hometown electro-producer/composer/remix-extraordinaire CFCF), Yuani Fragata (of Bande-à-part, the awesome local station dedicated to French-language music, with a slogan that translates to "Music Maniacs, Accept Yourselves!"), and moderator Jay Watts III of goldkicks.blogspot.com.
One thing that might come up in our conversation is a recent study the National Recording Preservation Board, Library of Congress: "The State of Recorded Sound Preservation in the United States: A National Legacy at Risk in the Digital Age". Tom Cole published a spot-on summary today at NPR. A key excerpt:
...the default for digital information is not to survive unless someone takes conscious action to save it. Who's going to save all of those digital songs the way record collectors hoarded 78s, LPs and 45s? As the study states, even the creator may not save or maintain his or her digital files. On top of that, most of the files disseminated online are low fidelity MP3s or streaming audio — not exactly the best formats for archiving. On top of that, it's not currently legal to copy "born-digital content," as it's called, especially for archival use and dissemination

>> read more at NPR's The Record "Who Will Save America's Vanishing Songs?", and thanks for the tip tjb81
The Crate to the Dropbox Pop Montreal symposium is a free event on Saturday October 2 at 2pm in the Agora Hydro-Québec du coeur des sciences de l'UGÁM -- details here.
Earlier in the day, I'll check out a presentation by WFMU's own "Kenny G", aka Kenneth Goldsmith of Ubu Web, who'll talk about Shedding Light on the Obscure. And then, yeah, some music! If you'll be in Montreal too, get in touch!