You came this way:
Home
>
dvd
dvd
(FMA Admin)
Mini Profile
Thanks for stopping by!
I'm David - former worker bee at WFMU, WXYC, & Internet Archive and recent NC/DC/NYC transplant. A few of my sounds make their way here and I've got some old video projects here. Tweeting personal musings on sound art/design/studies at @dvdokkum.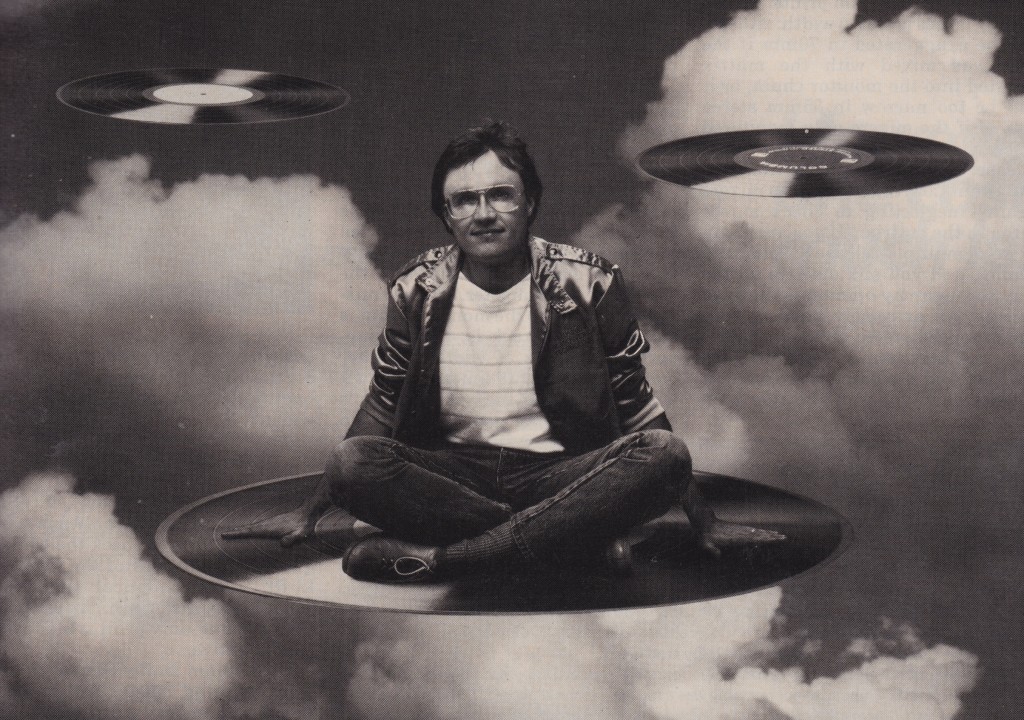 dvd on 01/08/2013 at 10:00AM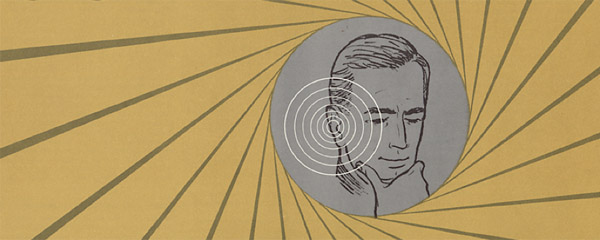 Hey! I'm David - former FMA librarian, admin, and thing-doer. I spent a lot of time this year hunting the virtual stack for lost gems and Creative Commons treasures, and I come to you now with my Top 10 Albums to hit the Free Music Archive in 2012. They're presented below in alphabetical order... enjoy the tunes, and here's to another couple years of free sonic goodness at the FMA!
As a sucker for all things Krautrock, this Creative-Commons licensed demo from Finnish psych-rockers Hisko Detria hit all the right buttons for me. Long cuts of interstellar guitar/keyboard explorations, delay-laden vocal outbursts, and a steady rhythm section from a group that doesn't shy away from its influences. Looking forward to hearing them build on this sound in 2013!
---
If you haven't been keeping up with The Howie Tapes pseudo-label here at the FMA, then you're missing out on some of the, er... freshest archival recordings on the net. David Mitchell, son of famed Hammered Dulcimer player Howie Mitchell, has been methodically digitizing and releasing his father's recordings - so far dating all the way back to this unreleased 1958 tape. They're all excellent!
READ MORE
Via Free Music Archive » Visit Blog
» 2 COMMENTS
dvd on 09/01/2012 at 12:00PM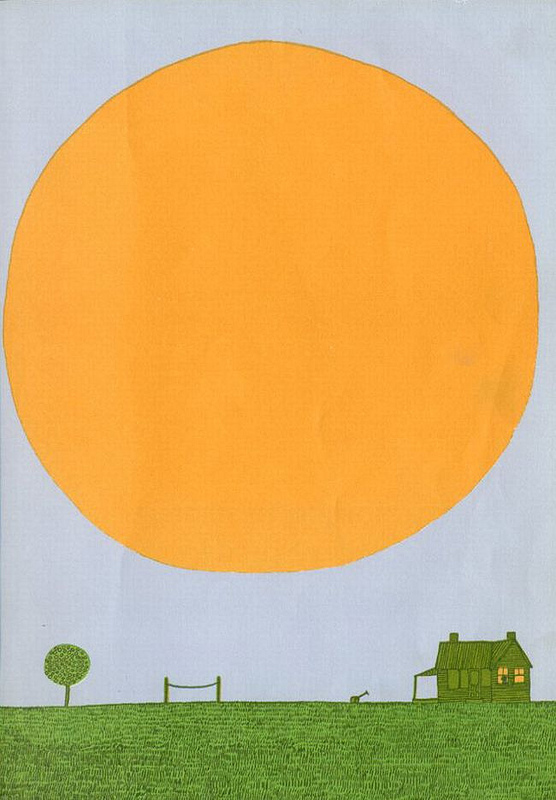 This past week the FMA participated in a radio broadcast installation based out of the Soundfjord soundart gallery in London. The Radeq Summer of '12 radio experiment started at sunrise (6.06am) in London on Monday the 27th of August and did not stop broadcasting live from sun-lit land until 120 hours later. As the sun set in London the broadcast switched to a geniusly placed microphone in None Gallery, Dunedin, New Zealand to capture the sun rise and the day's soundscape. Then, as the sun set in NZ the stream switched back to London's sunrise... This continued until London's sunset on Friday 31st at 19.48.
For our part, we put together a diverse one-hour mix of sun-themed Creative Commons tunes from the FMA. We tried to cover a lot of musical ground, so you'll hear soundart, field-recordings, ambient electronic, chiptune, folk, pop, punk, funk, psych-rock, free-jazz & more. We also threw in some dialogue from the Public Domain film "Our Mr. Sun" which is worth checking out over at the Prelinger Archives. With September now upon us, I guess it's our little way of saying goodbye to a fun and productive Summer here in Jersey City. 
Check out the tracklist and download individual songs at the MIX PAGE. You can find more info about the Radeq broadcast here.
» 2 COMMENTS
dvd Is a Fan Of...
Arthur Doyle
,
PUNKASILA
,
Suishou no Fune
,
Ariel Pink's Haunted Graffiti
,
The Maltese Falcons
,
Antoine Beuger
,
Lame Drivers
,
Soundeyet
,
File Under Toner
,
Party People in a Can
,
Winter Drones
,
Tom Carter
,
Various Artists
,
Steffen Basho-Junghans
,
Maurizio Bianchi
,
Sibirskaya Vechora
,
People Like Us
,
Angels in America
,
The Paperhead
,
Russian Tsarlag
,
quarta330
,
Muhal Richard Abrams
,
Computer Jesus Refrigerator [old profile]
,
Chico Trujillo
,
Grouper
,
Dress Up As Natives
,
Various Artists [Maybe Mars]
,
Ears
,
Atman & Alma Yoray
,
Irene Moon
,
Lessazo
,
Silver Process
,
Vibracathedral Orchestra
,
Gillicuddy
,
Ustad Abdul Karim Khan - Bhairavi thumri (adha tal)
,
The New Mystikal Troubadours
,
The League of Automatic Music Composers
,
Philippe Petit
,
Justice Yeldham
,
Dan Melchior und Das Menace
,
Mount Carmel
,
Faust
,
Bob Ostertag
,
Marika Papagika
,
The Olivia Tremor Control
,
Negativland
,
Thomas William vs Scissor Lock
,
William Basinski
,
Paint Fumes
,
Talibam!
,
Sir Richard Bishop
,
Peon
,
Cleaners From Venus
,
Matheatre
,
Ed Askew
,
Eva-Maria Houben
,
Flower-Corsano Duo
,
Taku Sugimoto
,
Har-You Percussion Group
,
Jani Hirvonen
,
dead ceo
,
Area C
,
Big Blood
,
Harvey Milk
,
Sun Araw
,
Deep Singh and Ikhlaq Hussain Khan
,
Meg Baird
,
FM3
,
Hargreaves / Noyes / Duplant
,
Psychedelic Horseshit
,
Dino Felipe
,
Michael Pisaro
,
Aidan Baker
,
Strapping Fieldhands
,
Hisko Detria
,
ZUHN
,
Sunslide
,
Monroeville Music Center
,
El Jesus De Magico
,
The Men
,
Glenn Jones
,
Les Loustics
,
James Blackshaw
,
Bit Shifter
,
Volcano the Bear
,
Sounds of the Early 21st Century
,
Sex Worker
,
Imperial Tiger Orchestra
,
Reigning Sound
,
Sexteto Tabalá de Palenque
,
Various Artists [Maybe Mars]
,
Michel Chion
,
Buildings and Mountains
,
Morton Feldman
,
Steve Gunn
,
Tashi Dorji
,
Morton Feldman
,
Daniel Barbiero
,
Blues Control
,
Flying Luttenbachers
,
Blevin Blectum
,
The NSJ Crew
,
Various Artists [elementperspective]
,
Michael Chapman
,
Inspector 22
,
Chop Shop
,
Dan Warren
,
Collection of the Late Howell Bend
,
Mi Ami
,
Noveller
,
Raymond Dijkstra
,
Laso Halo
,
Jon Mueller
,
Spider Bags
,
Saito Koji
,
Anthony Braxton
,
T-Model Ford
,
Gary Higgins
,
Yann Novak
,
Kimiko Ishizaka
,
Machine Death
,
Tom Kitty Oliver
,
The Conet Project