Welcome to the Free Music Archive
"It's not just free music; it's good music."
cheyenne_h on 08/15/2017 at 12:51PM
Feel like you're missing out on FMA comings, goings, and doings? Fear not! We have devised a means of keeping you up-to-date! (It's actually just an e-mail newsletter. We're all out of carrier pigeons and mustachioed gentlemen to hand out paper newsletters. Our sincere apologies.)
If you're not getting a monthly email from us, and would like to, please sign up (click "Read More" and enter your email address). We'll take it from there! 
READ MORE
» 1 COMMENTS
massdist on 08/10/2017 at 11:11PM
Hey y'all.
We uploaded 5 more Mass Dist records to the FMA!
This is a random batch.
Love Handlers is psychedelc noise rock.
Blind Mitre is southern art rock.
Hot Tang is lo fi noise.
Harry Fishpye and the Brown Sound is gypsy folk.
Colin and Deya is lo fi folk.
All Classic Albums.
Massdist, baby!
» 1 COMMENTS
I'm happy to post today an album I've been slowly working on for the past few years. Without Haste, Without Rest is Attribution-Noncommercial licensed music that includes a mix of classical instrumental compositions, instrumental yodels, harmony singing, and songs. I hope people enjoy listening to the material, and also find the tracks useful and suitable for reuse. Thanks to the FMA for providing a good place to post this type of work!
» 0 COMMENTS
massdist on 08/01/2017 at 05:06PM
Hello! Over the next several months Mass Dist will be uploading it's entire catalog to the Free Music Archive! We're very excited and thankful to be doing this.
Every few days Mass Dist will drop another few records. Mass Dist existed from 1994 - 2012 and was the brain child of Colin Lagenus and Jonah Rapino.
To start, these first 5 Mass Dist records uploaded to the FMA comprise the output of the first year and a half of the USAISAMONSTER.
Usaisa prolifically genre hopped and tried everything and everyone at it's beginning.
These recordings feature Colin Langenus, Tom Hohmann, Adam Taber, Jeremy Harris, Sara Shapouri, Chris Uraney, Tony Spazziani, Raw Dawg, Vlad, and maybe more.
1 is noise jams.
Soul Jerker is art punk.
Weed Blood is stoner metal.
Trippy Yet Wholesome is folk rock.
5 is power violence.
http://freemusicarchive.org/music/USAISAMONSTER/
http://freemusicarchive.org/label/MassDist/
Enjoy!
Thanks for the time.
» 3 COMMENTS
Subscribe to our Song Of The Day Podcast!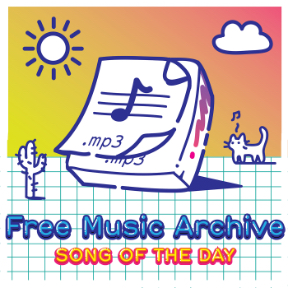 Subscribe to our Song of the Day Podcast! It's a fun, free way to get hand-picked music delivered to your computer or device every weekday. Dive in to the FMA's amazing catalog and load up on new tunes! 
SUBSCRIBE! Or look for it everyday on Twitter & Facebook.
Browse by Genre
Blues
Classical
Country
Electronic
Experimental
Folk
Hip-Hop
Instrumental
International
Jazz
Old-Time / Historic
Pop
Rock
Soul-RnB
Spoken